This was taken when I was talking to my sister on msn... I kept saying I could see the tree moving outside and she kept telling me there's no tree there (hence her weird face XD)
I took a screen shot and the second I blew up the image I realised it was a person.
Well you don't have to look to hard cos you can clearly see a man standing outside. My sister lives on the first floor so no-one could be standing out there and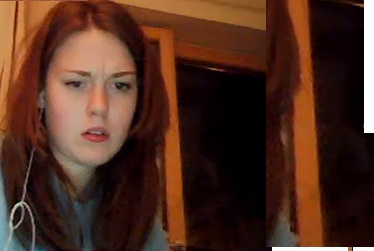 [/url]
I do have another picture I took of my mum in a pub and there's a guy holding his hands to his ear but I can't find it at the moment... hope I haven't lost it.